How to Dress for your Family Photo Session
HOW TO DRESS FOR YOUR FAMILY PHOTO SHOOT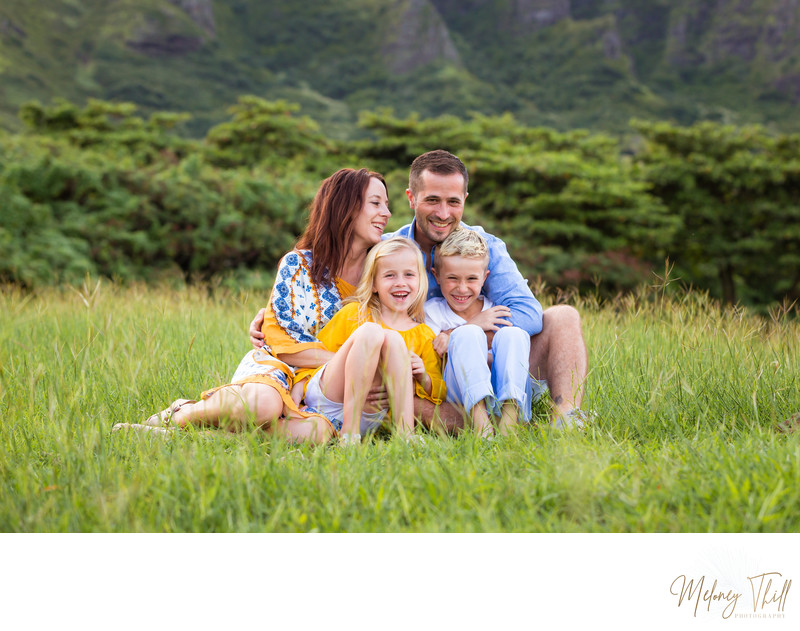 The very first thing to consider is where your photos will be done. If you are having your photo session on a beach you may not want to wear too much blue. Blue is one of the first colors we tend to turn to but in this situation it may not be best. The ocean is blue so you photos might look a slightly dull. I would suggest a pop color to make you stand out against the background.

If your photo shoot is in a park then you may want to avoid too much green as your background may have a lot of green in it. So think about where you will have your photos done and which colors may or may not work in your particular situation.

The next thing to consider is the story you want to tell. Do you consider yourself a colorful person or a more muted toned person? Find one of your favorite photos and look at the colors. Do you love colorful photos or do you like more monotone photos. I personally love more color in a photo. I feel like it gives the photo so much more dimension.

HERE IS HOW YOU SELECT WHAT TO WEAR
Pick 2 complimentary colors as your main colors. Have everyone in your group find something to wear within those two colors. They do not have to be exactly the same colors they can be shades of the same color, for example if you select green you can have various shades of green.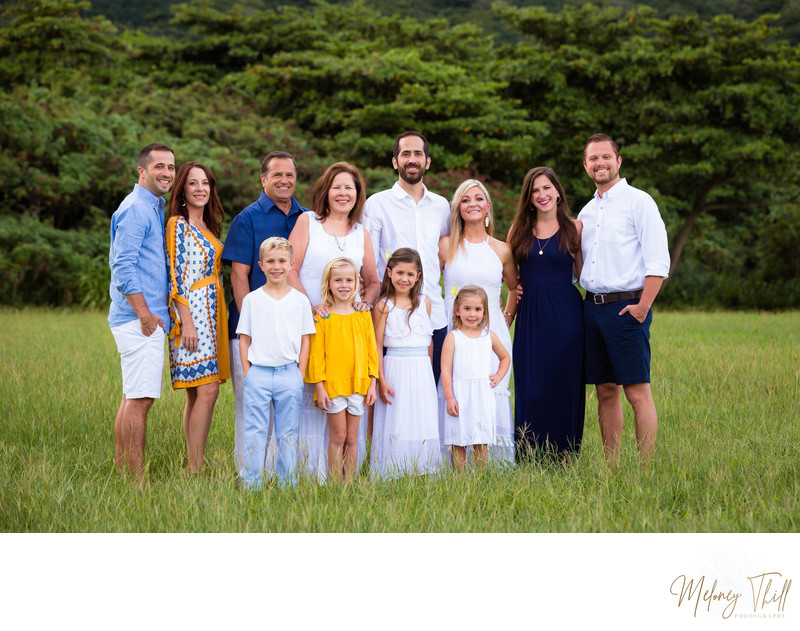 THE COLORS HERE WERE BLUE, YELLOW AND WHITE - IT WORKED GREAT AGAINST THE GREEN BACKGROUND
Now you can add white to your color selection which gives you 3 colors to work with. White works with any color combination so it is a great complimentary color to add.
Try to stick with more solid colors rather than prints. It is okay if one of two people in the photos wear prints but it is much easier to pull everyone together if you avoid too many prints. One example that works great is if Mom wears a printed dress and Dad wears a shirt complimenting her dress and the kids wear something within the same color scheme you chose.
WHAT NOT TO WEAR!
Pinstripes – Please do not wear pinstripes – Small repeating patterns can cause strange patterns in photos that can be very distracting





Hounds tooth – This is not something we see too much these days but please avoid wearing this print it gets distorted in photos.





Tiny polka dots – Again they get distorted in photos and can look distracting. Large dot prints are usually not a concern it is the very small prints that are a concern.





Small check patterns
In general try to avoid any really tiny repeating prints – those are usually the ones that get distorted in photos and can be extremely distracting in the final result.
HOW TO PICK COMPLIMENTARY COLORS
Take a look at the color wheel below. Complimentary colors are colors on the opposite side of each other. You can use this wheel as a guide to help you select your two main colors. Then remember you can add white to those colors and that gives you 3 colors to work with.

DON'T BE SCARED!!

Lastly I want to encourage you not to be scared! What do I mean by this? I mean be bold – if you want a photo session that is extravagant and elegant, go for it! Wear a really elegant dress if you want to, and wear that suit and tie, remember this is your photo session.


Do not be scared of color – if you stick with the basic rules we discussed you can wear color and it can look great. If you like something more muted then an all white theme is always a great option!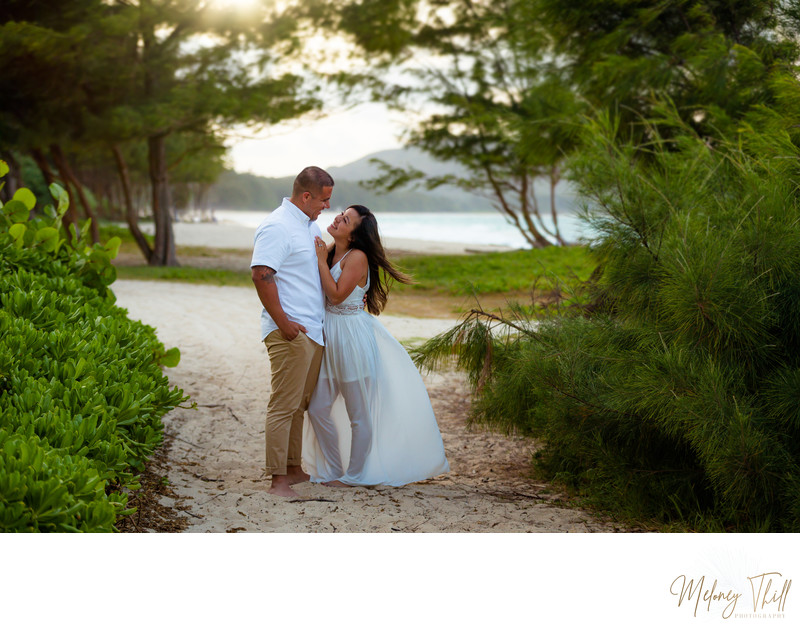 I am here to help, please do not hesitate to reach out if you need assistance or if you have questions regarding your outfits. Feel free to snap a photo and email me your ideas. My eye is trained to see what will work and what might not work. Let's plan your perfect photo session together.

www.meloneythill.com

How to Dress for your Family Photo Session