Levy Family - San Antonio and Hill Country Family Photographer
LEVY FAMILY - SAN ANTONIO AND HILL COUNTRY FAMILY PHOTOGRAPHER

This was a very special session. Jeff contacted me to let me know they will be vacationing in Hawaii during summer break. This was the first visit to Hawaii for most of his family members. They had something very special to celebrate – Jeff's parents were celebrating their 50th Wedding anniversary! The only thing they wanted was for their family to be together and to capture this family reunion in timeless portraits.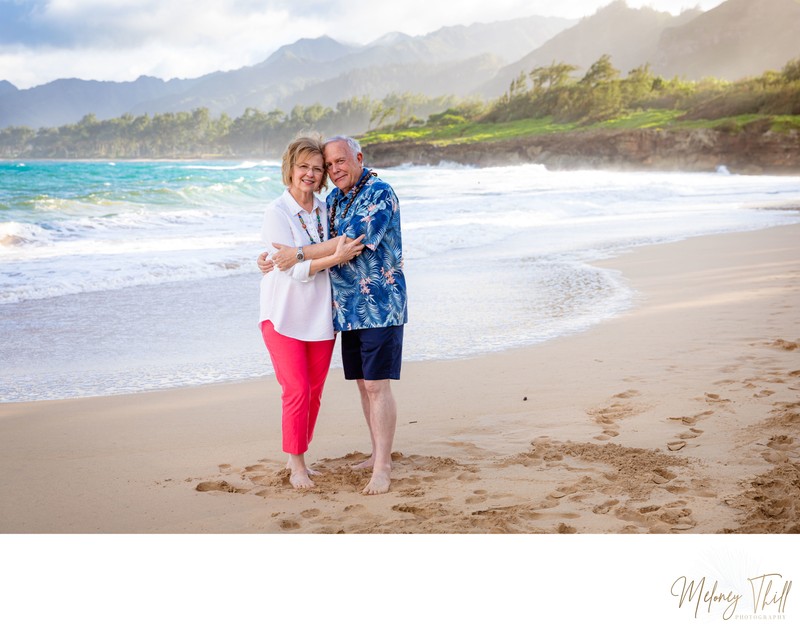 | | |
| --- | --- |
| | |

I spoke with Jeff a few times before our session and we nailed down the perfect location for their family photos. They wanted to be on the beach but they also wanted to capture the beauty of the Hawaiian maintains and the greenery. I knew exactly where to take them. It all worked out great as they were staying at Turtle Bay Resort which was only a very short drive from this magical location on the East Side of Oahu. I have to be honest; this has to be one of my all time favorite spots. I have never had a session at this location that did not turn into pure magic. The scenery on this beach is something you will not really find anywhere else. It is the perfect spot for families staying at Turtle Bay Resort or anyone visiting the Polynesian Cultural Center.
| | |
| --- | --- |
| | |

When I met Jeff and his family I knew this was going to be a great session. Jeff had a wonderful sense of humor and we pretty much laughed our way through the session. By the end of the session I felt like I was part of this family. THIS is what makes me love what I do so much. I truly love connecting with the people I work with and building a personal relationship. When I walk away from a session I want to feel like I got to know you and I got to see a glimpse into what it is like to be part of your family.

TO SCHEDULE YOUR FAMILY SESSION CONTACT ME HERE.
Levy Family - San Antonio and Hill Country Family Photographer